24-hour self-service inquiry machine introduction
---
---
24-hour self-service inquiry machine Introduction 24-hour self-service inquiry machine plays an increasingly important role in people's financial life. To this end, bank self-service banking services are also constantly improving. Today, many self-service banks have inquiry machines in addition to traditional ATMs (ATMs) and CRSs (all-in-one deposit and withdrawal machines). Many people are still unaware of its various functions. Therefore, the reporter interviewed many bank employees. ?Quick self-service financial services: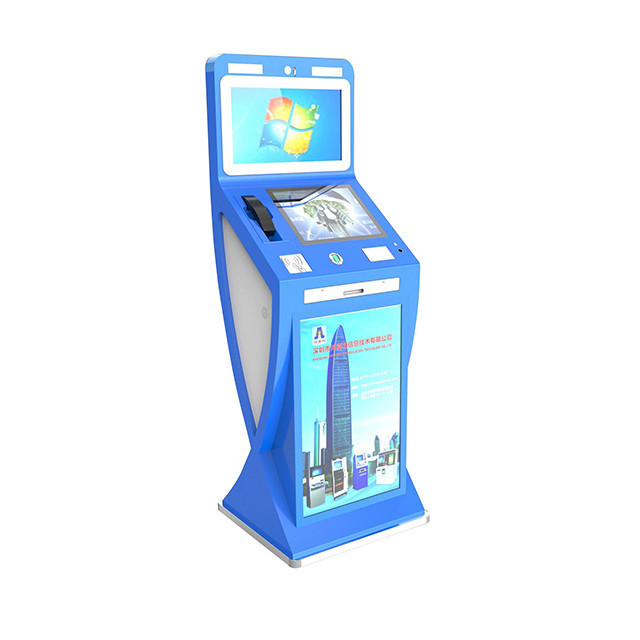 The public can also inquire about relevant fund business and wealth management products through the inquiry system. Compared to the counter, customers can choose to buy their own products without filling out cumbersome documents. In addition, some banks' self-service inquiry machines can also handle small-value foreign exchange settlement and sales. It usually takes about ten minutes to settle and sell foreign exchange at the counter of the branch, while the operation on the inquiry machine only takes tens of seconds, which greatly shortens the time for customers to handle business. time, effectively reducing the pressure on the counter. Compared with the initial self-service inquiry machine, more than 80% of the non-cash business in the receiving cabinet has been improved in function, which can be called a multi-functional self-service terminal. According to the introduction of relevant staff of the Jilin Branch of Industrial and Commercial Bank of China, the functions of ATM and inquiry machine are completely different. In short, ATM provides self-service to customers on the basis of cash, while inquiry machine is a self-service device for customers to handle various non-cash services, and can accept more than 80% of non-cash services at branch counters.
You can also check the account details with the passbook:
Relevant personnel of ICBC told reporters that the bank has equipped all qualified outlets with inquiry and payment machines, and some outlets with high customer requirements have equipped more than two devices. Specifically, the inquiry machine mainly has common financial functions such as inquiry, payment, transfer, and remittance, and takes into account the business functions of funds, insurance, wealth management, third-party custody, personal foreign exchange, account precious metals, and electronic cash. In terms of query function, it is very different from the ATM system.
ATMs generally can only query account balances, and some advanced ATMs can only query nearly ten transactions. The query function of the query device not only breaks the current account restrictions, but also takes a long time to query the details. In addition, the relevant personnel of the Bank of China told reporters that the bank inquiry machine not only supports customers to use bank cards to inquire, but also directly inquires the corresponding account information using passbooks.
---
Keywords:自助支付终端 广告终端 多功能一体机 ATM VTM 票据打印终端 换电柜 自助支付终端