Foshan comprehensively promotes the implementation of the "door-to-door" government service model
---
---
Recently, the Municipal Affairs Service Data Administration issued the "Foshan City "Door Office" Government Service Provisioning Specifications (Trial)" to thoroughly implement the reform of "decentralization and management services", build a convenient and efficient government service system, and comprehensively promote the implementation of "door office" government affairs. service mode.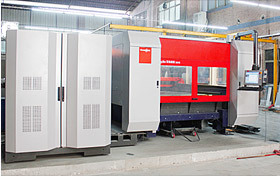 The so-called "door-to-door" government service means that the government service management department and banks, postal services and other third-party enterprise service agencies, on the basis of friendly negotiation, take advantage of the extensive distribution of third-party service outlets to promote the effective extension of government service channels and reduce business costs. And the masses of the time and labor costs, to achieve the government service matters "door, multi-point, one-time" convenient service mode.
It is understood that the service scope of "Doing at the Door" includes third-party service outlets such as banks, postal services, water supply, power supply, gas, radio and television in Foshan City, through collection agency, self-service, online service, etc., to the whole society. Provides nearby enterprises and individuals with various high-frequency government service matters.
---