Hospital Calling Touch Screen Inquiry All-in-One Application
---
---
Hospital number calling and touch screen inquiry all-in-one application Anyone who has been to the hospital knows that queuing up to get a number is the most worrying thing. For more than an hour or even longer, it is extremely inconvenient for patients. In order to improve service quality, establish a good image, solve the phenomenon of crowded queuing, and create a humanized service environment, it can well solve the queuing, Waiting, crowded and chaotic phenomena, really create a comfortable, fair and friendly waiting environment to provide a service terminal. Self-service number machine, the application of the call number touch display integrated machine and the auxiliary system can better resolve the "queuing chaos". On the surface, the introduction of each outpatient hall is just a machine, but in essence it is a machine. A new management mechanism.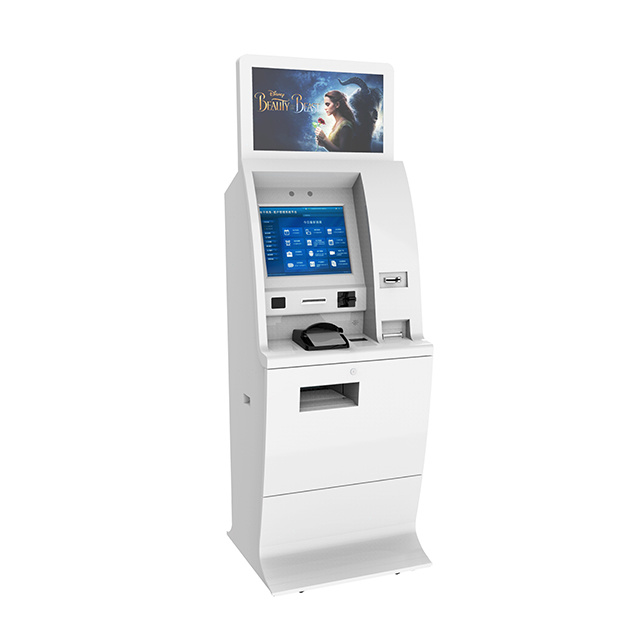 The hospital adopts a touch-display integrated medical triage system, including: queuing system, touch query system, self-service printing terminal, multimedia display screen, self-service terminal, etc., which enhances the brand image of the hospital, improves the service quality, and reduces the number of patients. Waiting time, really did something for the people. At the same time, the assessment of doctors is more scientific and reasonable, and it also provides an effective basis for leaders to make decisions.
Qianhai Gole touch display all-in-one adopts RK3568 to follow the update iteration of ARM architecture, adopts A55 architecture and G52 graphics processor to continuously improve product performance, and adopts 22nm advanced technology, which can effectively improve energy consumption performance. The DDR chip compatibility of RK3568 is very good. Support LP4/LP4x/LP3/DDR4/DDR3, maximum frequency 1600Mhz, maximum capacity support 8GB DDR3 and DDR4 support 2 chip select mode, maximum capacity support 8GB Support DDR3 and DDR4 ECC. Support dual Gigabit Ethernet ports, and support QSGMII to Reduce IO port occupation and meet the multi-network port requirements of industrial control and IoT gateways.
---
Keywords:自助支付终端 广告终端 多功能一体机 ATM VTM 票据打印终端 换电柜 自助支付终端